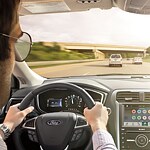 Savings and Selection Are in Order With Our Ford Certified Pre-Owned Vehicle Program at Greiner Ford of Casper
If you've been researching new or used vehicles, and you haven't found anything that meets your needs or budget, you're not alone. That's why Greiner Ford of Casper offers our Ford Certified Pre-Owned (CPO) vehicle program to help you save money on a like-new vehicle, plus you'll receive many additional benefits.
What's included with a Ford certified pre-owned vehicle from Greiner Ford of Casper?
A Ford CPO vehicle warranty and added coverage options
Roadside assistance coverage and service at any participating Ford CPO dealership
A vehicle history report and dealership-conducted background checks
Frequent incentives offered for well-qualified Ford CPO buyers and more
Find Ford Vehicle Inventory Updates and More Information on Our Website
Greiner Ford of Casper is offering many deals that you simply wont want to pass up. These savings apply to our latest Ford CPO-eligible vehicle updates, so you'll be able to save on even the freshest inventory. Contact one of our Ford CPO vehicle specialists at Greiner Ford of Casper well be happy to help with your questions and for additional information about our program.